Platform That Makes a Difference
---
Inboxify takes care of delivering your transactional messages, boosting and maximizing your Email marketing campaigns and managing infrastructure,
while you can focus on your business instead.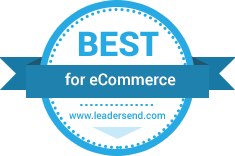 Powerful API
Send emails through WEB and SMTP API. Easy 5 minute integration and deployment. Log in to get API docs
A Robust Infrastructure
We support personalized DKIM, SPF, Feedback Loops.
Reputation and ISP monitoring.
Personalization
Take a full control over your emails with HTML content
templates. Code your own or import with API.
Types of Messages
Welcome message, shopping-cart receipts,
shipment tracking, payment confirmation,
password reminder, personalized notifications and more…
Real-Time Reporting
You get all the information needed
to make decisions – open and click tracking.
Message tagging as well as user agent and unsubscribe tracking.
Awesome Support
Our team of experts is available 24/7 to
help you get started and answer any questions you might have.